We Built This City full page in The Guardian!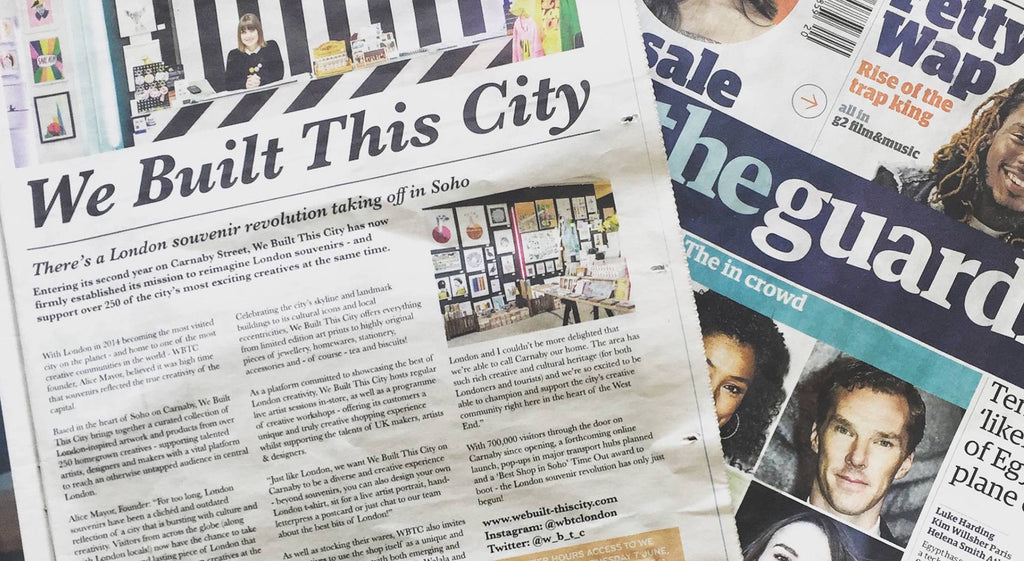 02 March 2017
We're over the moon to have made it into The Guardian today as part of the events programme for upcoming creative festival Soho Create.
Grab a copy to read more on how we're getting involved in this year's event - plus a summary of the WBTC story so far...
Roll on the revolution!