Crispin Finn Storefront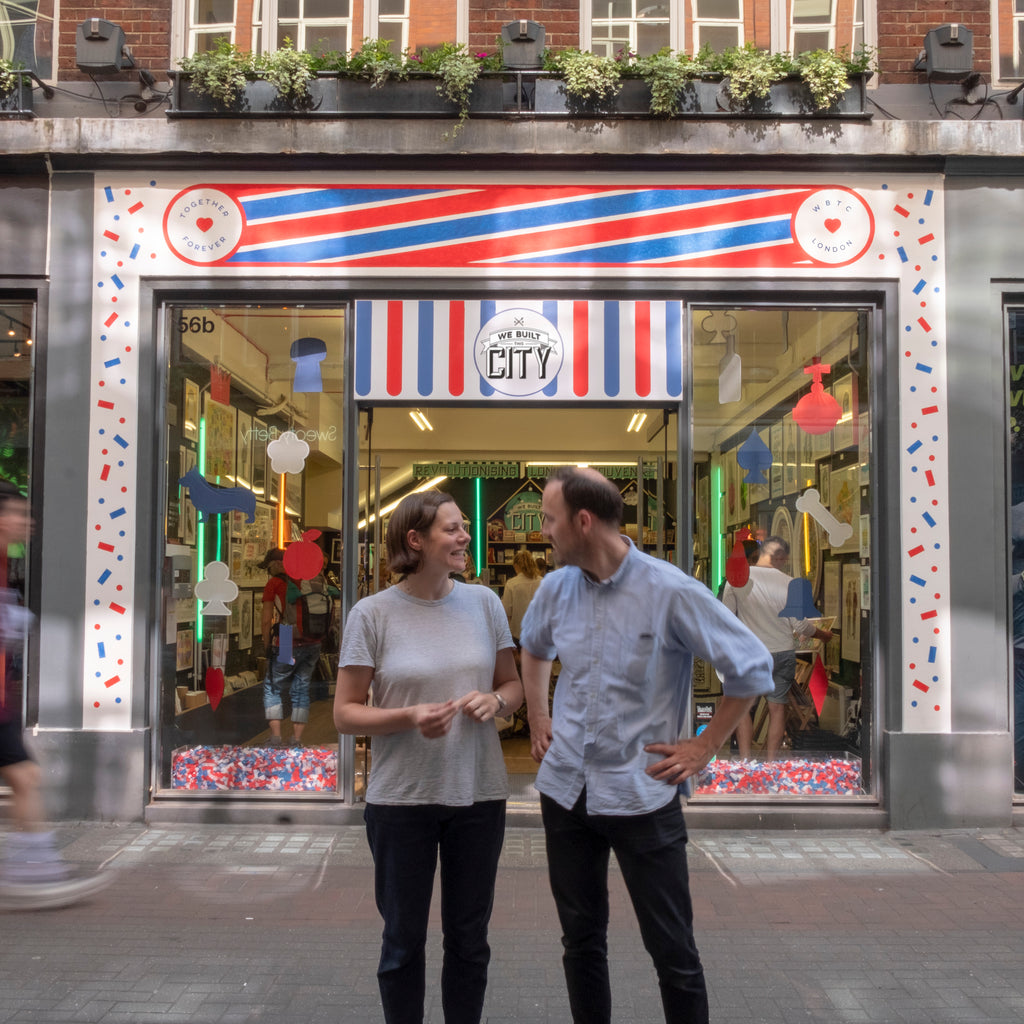 22 May 2018
Introducing... TOGETHER FOREVER, our 9th(!) artist storefront on Carnaby courtesy of one of the most talented design duos working in the UK today - Crispin Finn
Using their famous red, white and blue colour palette, Roger & Anna's installation celebrates the strength of our community with an ever so subtle hint to the Royal Wedding! The perfect start to a creative summer on Carnaby. Come down and see it soon!
Here's what the pair had to say about the installation:
"Taking the Royal Wedding in May as an overarching theme for a jubilant season, we've created giant tissue paper confetti icons depicting an irreverent take on the wedding, the Royal Family, and London and its language itself. The mobiles hang in the windows and throughout the store and include imagery of the Crown Jewels, Corgi dogs, Gin bottles, and Cockney Rhyming slang pairs.
We've also decorated the outside of the store with a hand painted mural of a confetti and ticker tape design around our depiction of a British summer time icon - a giant stick of rock, which can also be read as a key link to the musical heritage of We Built This City's name and its ethos of forever celebrating the very great City of London."