At We Built This City, we are committed to supporting our creative community with commercial opportunities that extend beyond our own stores and online shop. We work behind the scenes to build partnerships with London businesses and organisations looking to partner with our talented network of artists, designers and makers including -
Bespoke pop-up stores
Curated art collections
Exclusive merchandise and souvenirs
Live art and wall murals
Are you a landlord or council looking to plug tenant gaps? Download our CREATIVE RETAIL SOLUTIONS PACK 2020 outlining how we can help bring vibrant artist activations to your local area or high street.
Download Pack
Creative Retail & Pop-up Consultancy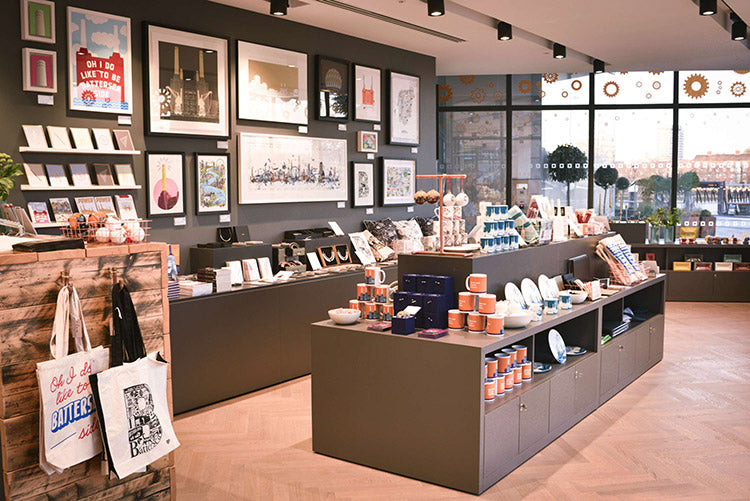 Exclusive Battersea merchandise created in collaboration with 50+ London-based artists, designers and makers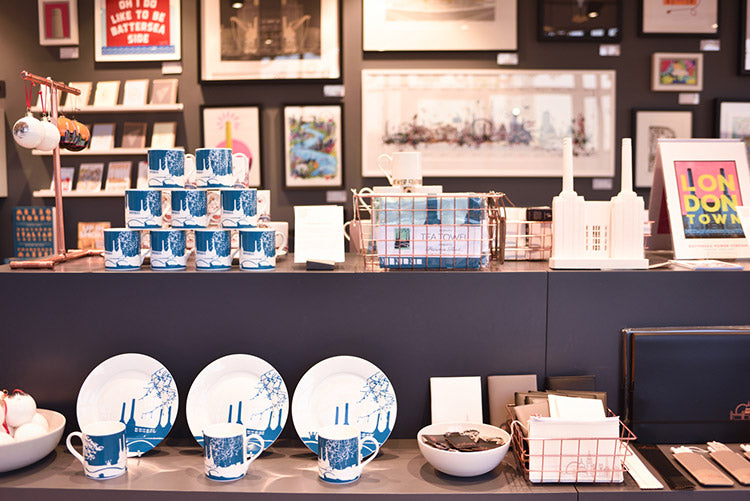 Battersea Power Station
The Battersea Power Station Development Team reached out to us in 2017 to develop a unique temporary 'Design Store' that would showcase the iconic building through the lens of London's creative community to both Battersea locals, new residents and prospective buyers. 
We Built This City devised the store collection, featuring both bespoke and existing art prints, accessories, fashion, ceramics and homewares with 50+ creatives. Artists featured include Kristjana S Williams, Michael Wallner, Jayson Lilley, House of Cally, Stolen Form and Laurie Nouchka.
Our team also managed the set up of the store including all inventory management, tech, staffing and interior design, with sales exceeding the BPS Development Team's 6 month target.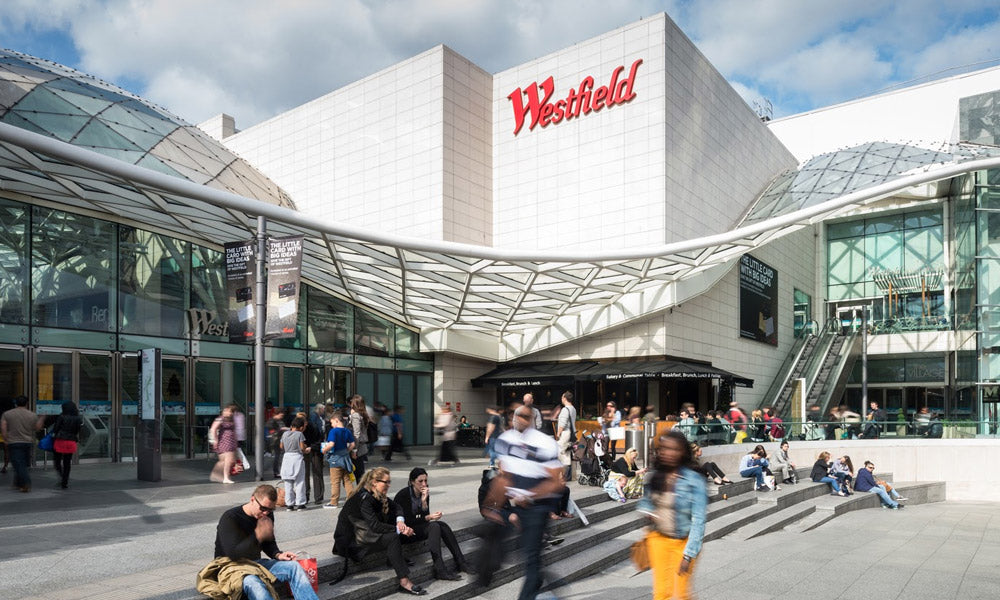 Westfield
Approached by the Westfield Marketing Team as part of their Summer Arts campaign, We Built This City developed a one month pop-up store at Westfield London featuring a London-inspired art, accessories and gift collection, as well as a giant colouring-in wall painted by artist duo RUDE for both adults and children. Working with RUDE we also extended the London cityscape mural to outdoor walls and stairways for the month-long celebrations.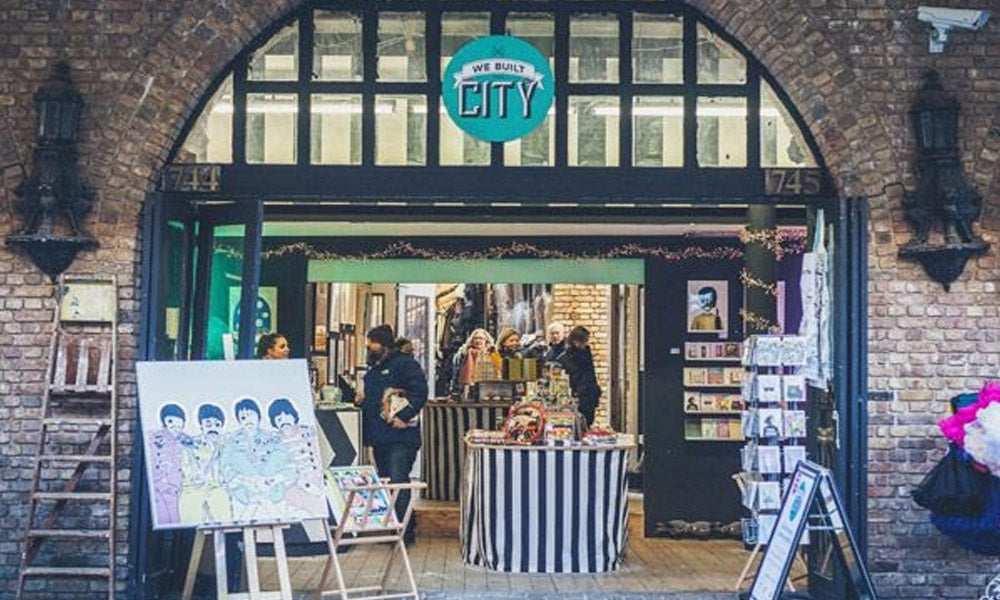 Camden Market

As part of Camden Market's regeneration programme, We Built This City was invited to develop a bespoke pop-up store for Xmas 2018 together with over 50 London creatives.
The bespoke gift, art and souvenir collection celebrated Camden's illustrious history, music icons and local landmarks. 
The pop-up was located in The Stables alongside Camden's Christmas Maker Market where locals and tourists could snap up curated gifts, accessories, art prints and edibles, as well as have their portrait illustrated by a London artist every night after 5pm. The store also stayed open late during Camden's night market featuring hot food, mulled wine and Christmas trees.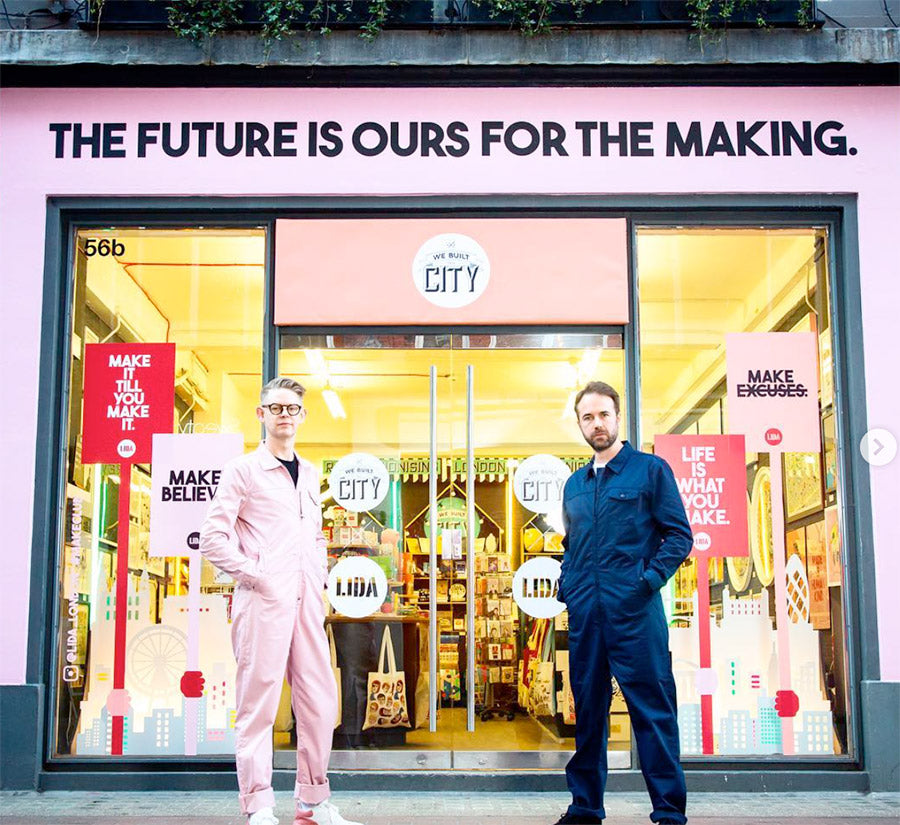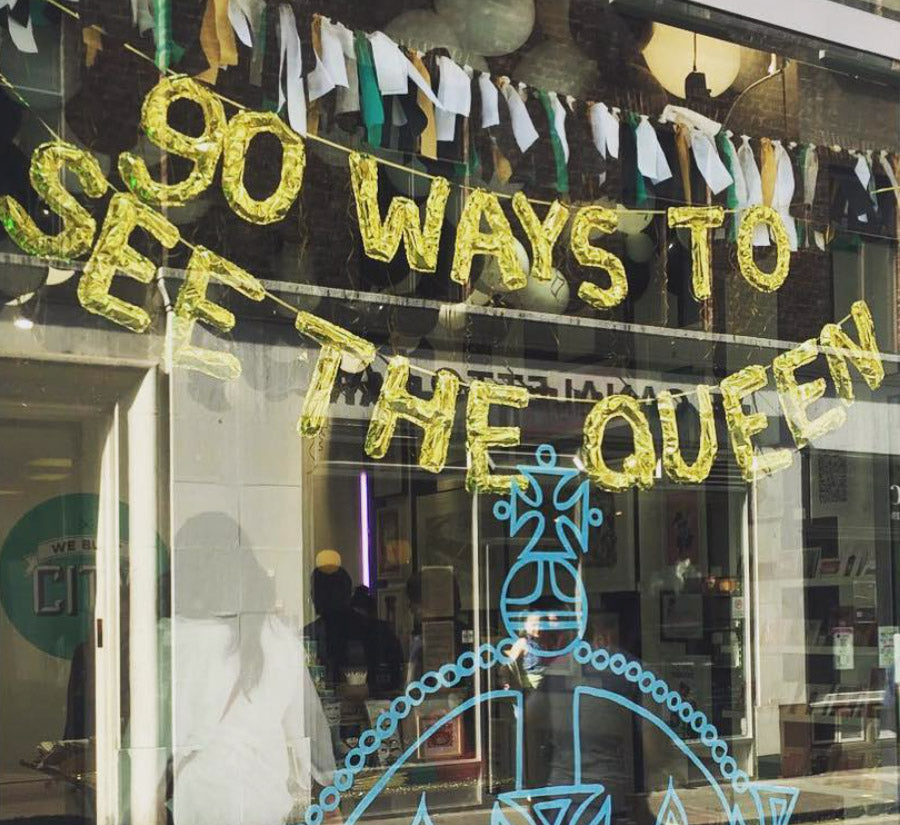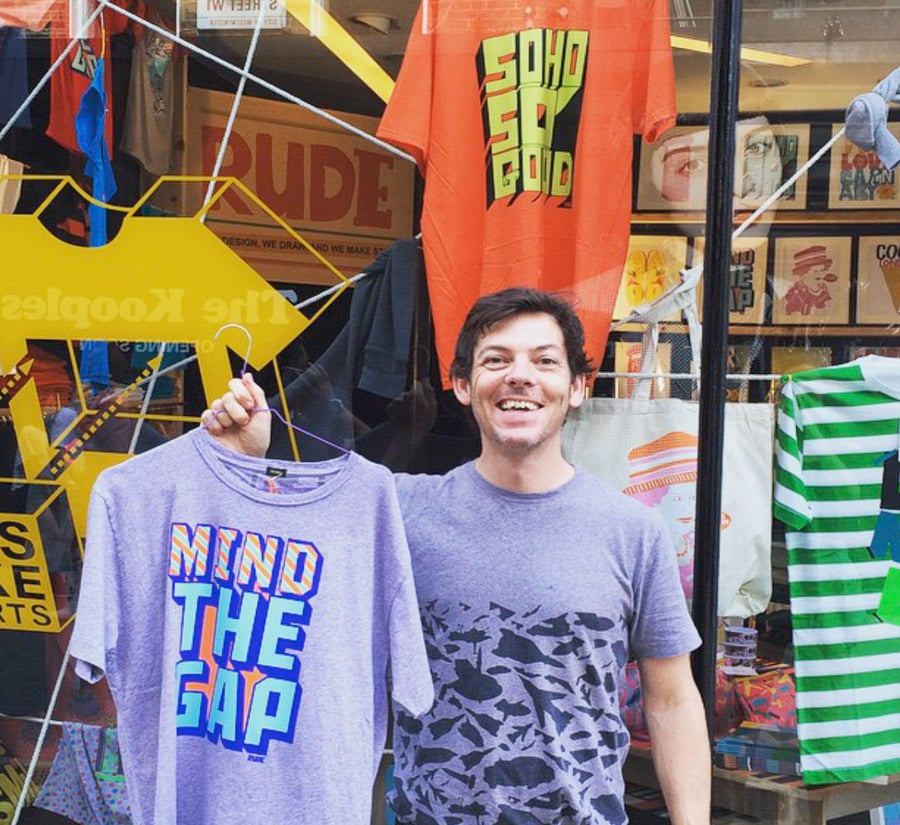 Bespoke Artist Pop-Ups
We Built This City also acts as a broker between high street landlords and regeneration teams looking for independent brands and creative businesses to breathe life back into empty spaces and areas of regeneration. 
Our team supports artists looking to take on their own retail spaces by guiding them through landlord meetings, lease negotiations, loaning our retail infrastructure and staying in touch throughout the pop-up to help with VM, store experience and sales. 
Within our own stores, we've also offered up standalone spaces to over 30+ creative brands including LIDA, US cult brand Jonny Cupcakes, Instagram star Mr Doodle, Swarzy Macaly's Too Much Source and Poppy's Papercuts to host their own pop-ups under the WBTC roof - check out more of our past events and pop-ups.  
Showcasing local artists
One of the greatest perks of running a business packed full of artists and designers are the creative ideas that evolve organically and turn into some of the most celebrated parts of the brand's DNA.
When we first launched (with just 3 weeks notice from the landlord!) we had to think quickly on how we'd design our first storefront. Lightbulb moment... offer up our storefronts and windows to London-based artists as a live canvas to showcase their talents to the world! Since that day in 2014, we have offered this unique opportunity to 16 artists, illustrators and makers including Camille Walala, Supermundane, Rugman, Rebecca Strickson and Mr Doodle.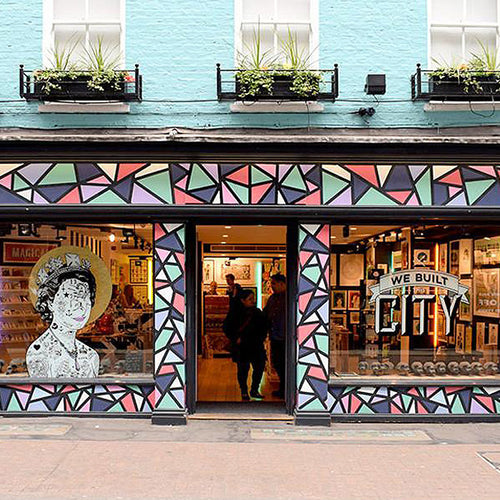 46 Carnaby St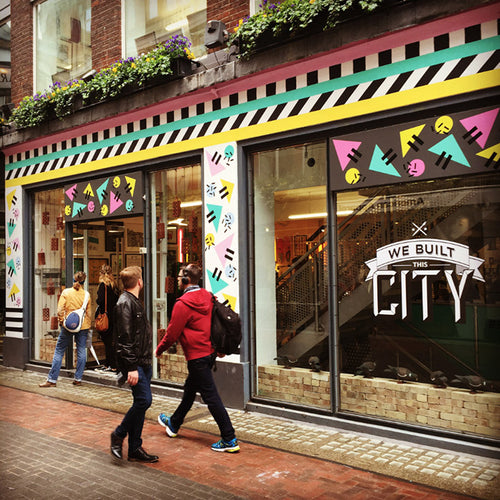 56-57 Carnaby St (Camille Walala)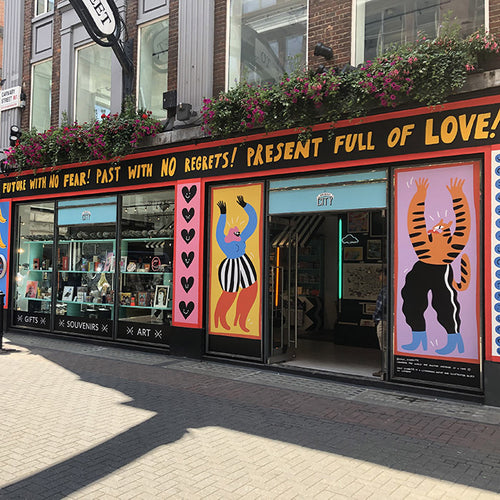 57 Carnaby St
With so much experience in managing storefronts, London landlords and regeneration teams started to ask if we could devise and manage large scale mural projects, finding the right artist for their building, wall, stairway or live canvas.
Our team can manage the entire project through to delivery - do get in touch if you have a mural project for us at hello@webuilt-thiscity.com
CREATIVE EVENTS & MASTERCLASSES
On our mission to support London's creative community, we have offered up spaces to host hundreds of creative events, workshops and masterclasses in our own pop-up stores, as well as for clients and brands including Stylist Live, Westfield, Carnaby, Seven Dials and Camden.

Creative events and activations for clients have ranged from learning screenprinting, illustration, chocolate-making, jewellery-making, papercuts, 3D printing, fashion portraits, and many more. If you'd like us to curate a programme of creative masterclasses for your event featuring our talented network of creatives, get in touch at events@webuilt-thiscity.com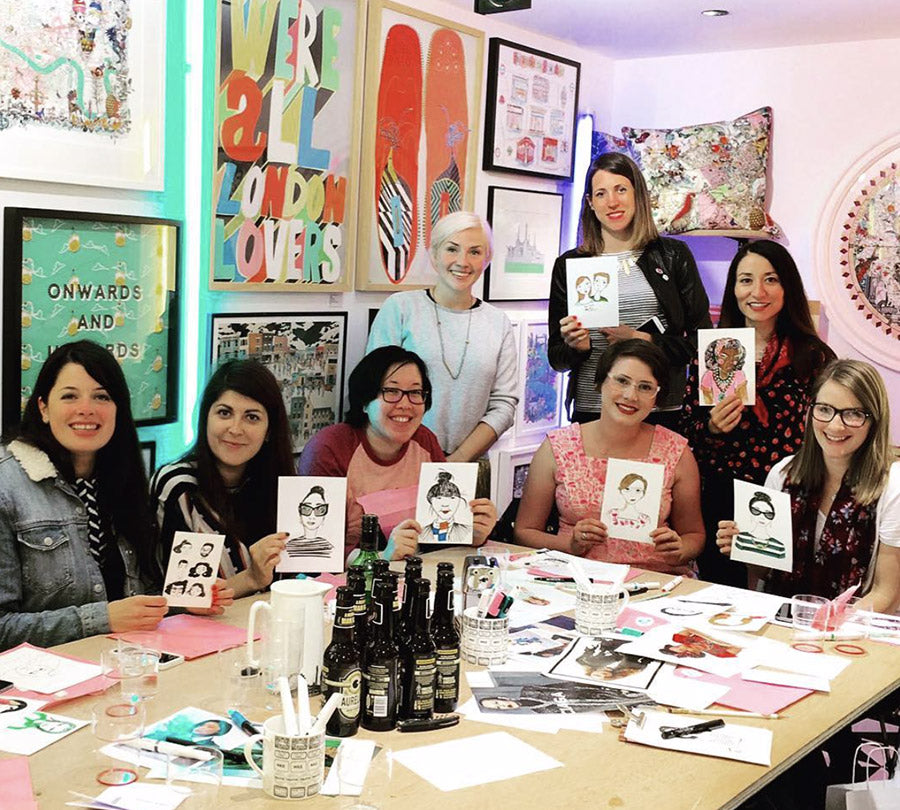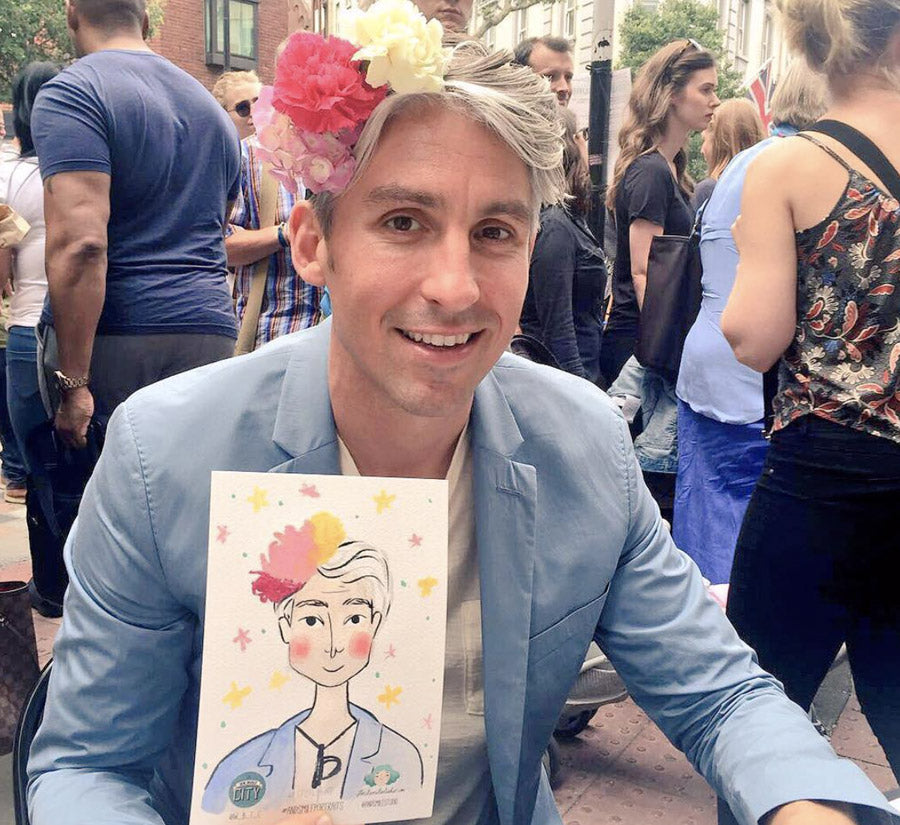 Bespoke Product Development
As a team that combines creativity with strong commercial knowledge having lived and breathed our award-winning Carnaby store for six years, we love nothing more than consulting for other retail or culture brands looking to develop a brand new collection of merchandise or souvenirs.
From celebrating the iconic architecture of Battersea Power Station to helping WHSmith to expand their souvenir and gifting collection at Heathrow Terminal 2, we apply a methodical approach to devising new ranges that will both make the headlines and also bring a profitable return.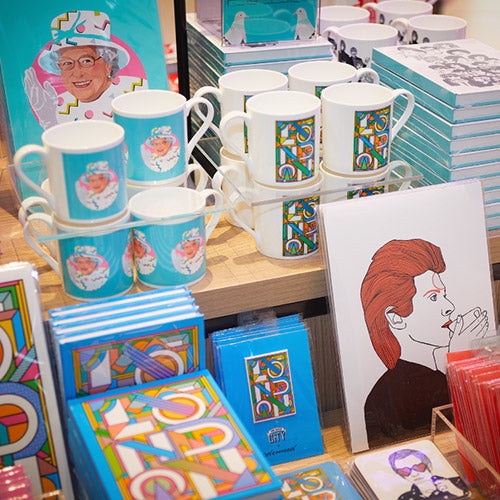 Bespoke souvenirs for WHSmith at Heathrow T2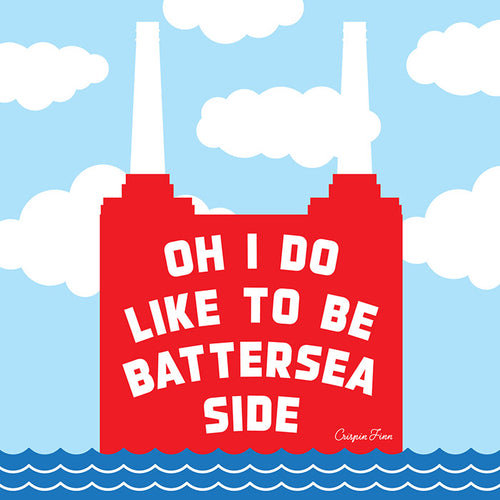 Exclusive hero design for Battersea Power Station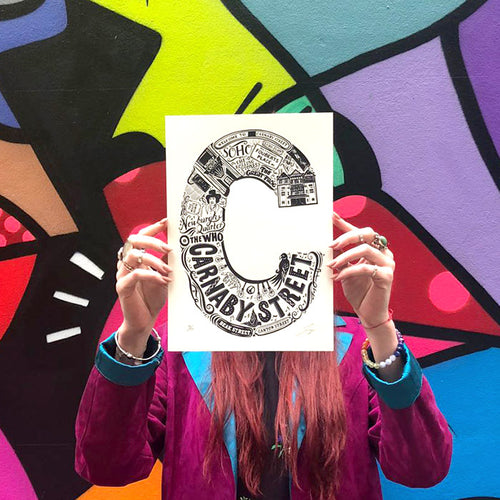 Bespoke Carnaby print to celebrate this iconic area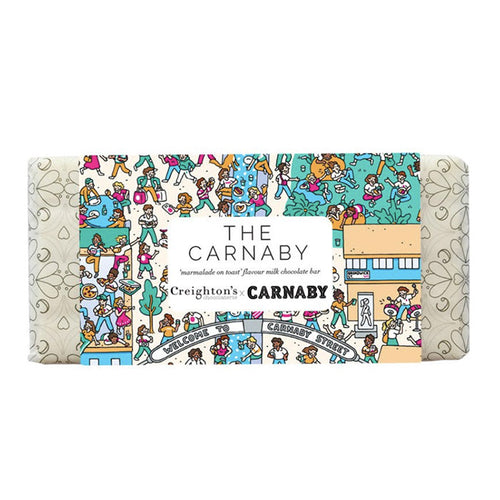 A unique collaboration between artist & chocolatier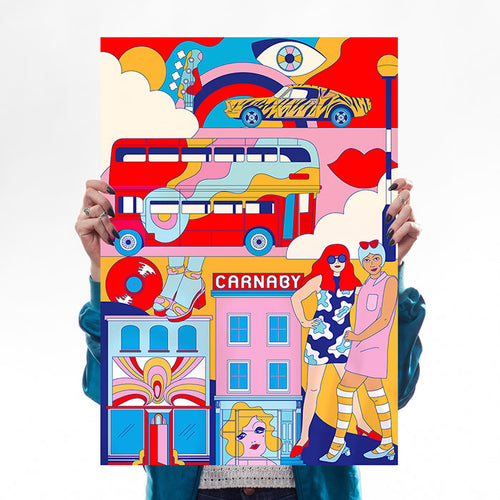 Contemporary Carnaby art commission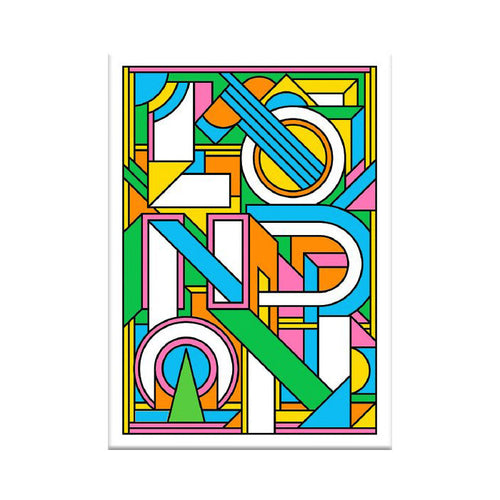 Bestselling 'Super London' design for WHSmith
Check out some of our products above and get in touch if you'd like to discuss a project or campaign further at hello@webuilt-thiscity.com