We Will Rock Yule!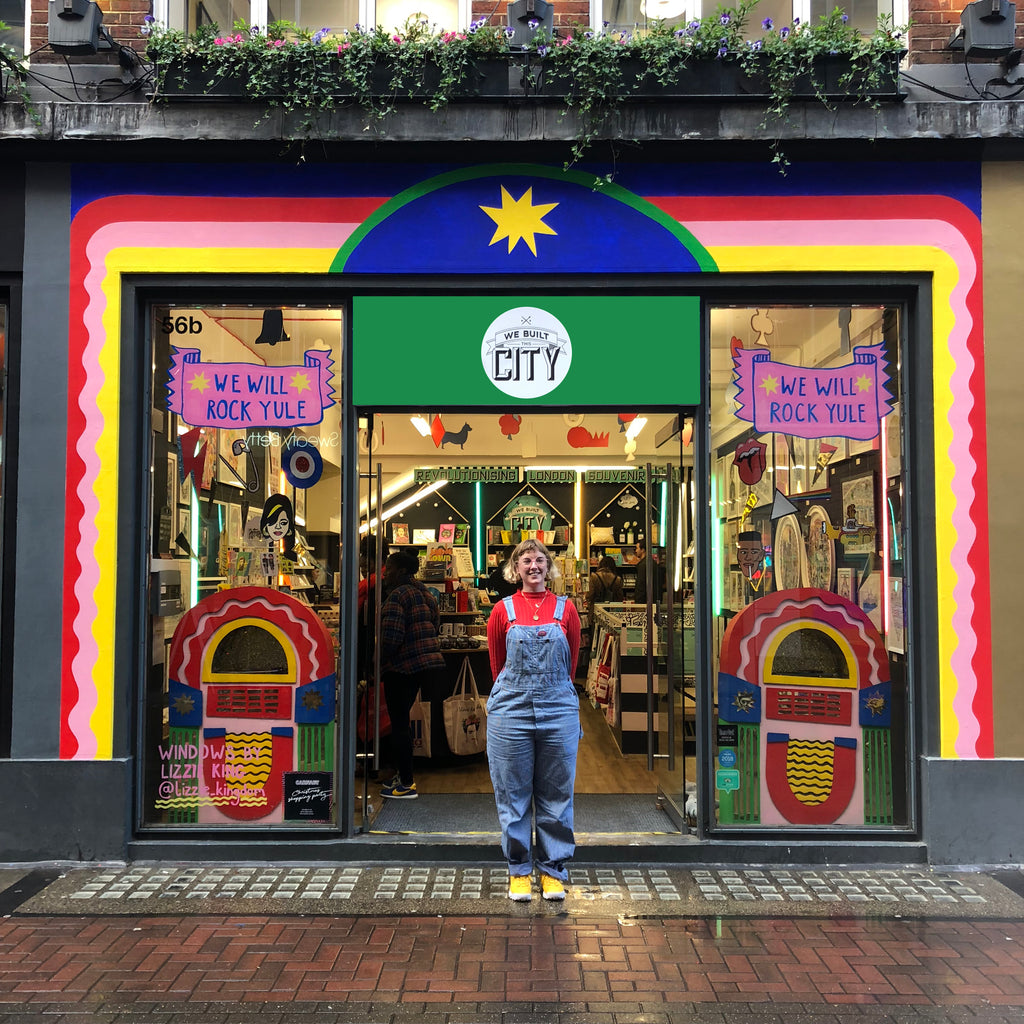 11 February 2019
Introducing our rockin' new window display by artist, illustrator, prop builder and all round magic maker Lizzie King!
In the 10th artist take-over of our window space, Lizzie has created a homage to all things music. Her display includes 2 hand-built glittery jukeboxes, illustrated artists, famous album cover graphics and various bits of music iconography, all hanging in our windows ready for Christmas.
Be sure to come down to Carnaby to see her creation in all its glory, and also to take in our cool curated collection of music based gifts, art and souvenirs!